Shergill Transport Ltd. management philosophy is based on responsibility and mutual respect.
People who come to Shergill Transport Ltd. want to work here because we have created an environment that encourages creativity and achievement. Shergill Transport Ltd. aims to become a leader in transportation and logistics solutions. The mainstay of our strategy will be to offer a level of client focus that is superior to that offered by our competitors.
To help achieve this objective, Shergill Transport Ltd. seeks to attract highly motivated individuals that want to work as a team and share in the commitment, responsibility, risk taking and discipline required to achieve our vision. Part of attracting these special individuals will be to build a culture that promotes both uniqueness and a bias for action.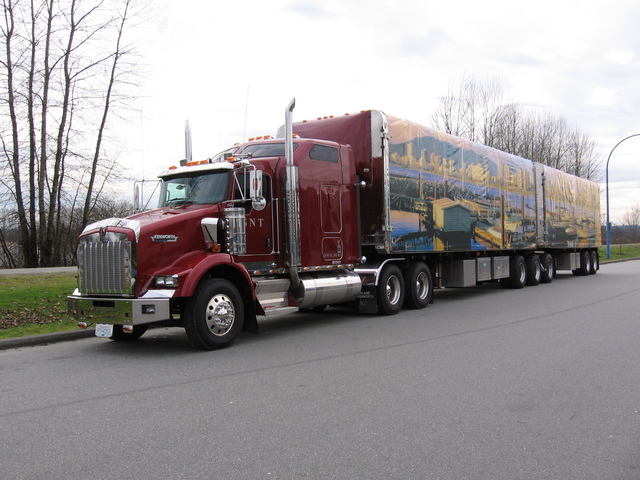 Policies
Providing safe working conditions and maintaining continuity of employment is of continual concern. In this regard, it is important that adequate policies and procedures be developed and adhered to in order to ensure safe, efficient operating conditions, thereby safeguarding employees and facilities.
Shergill Transport Ltd. will not knowingly permit unsafe conditions to exist, nor will it permit employees to indulge in unsafe acts. Violations of Company rules and regulations will result in disciplinary action. The company believes that the safety of employees and physical property can best be ensured by a meaningful program. Shergill Transport Ltd. operates in accordance with Workers compensation board guidelines and as such encourages the employee's involvement in company-wide safety committee meetings to be held quarterly.
Supervisors are responsible for the working conditions within their department and remain alert at all times to dangerous and unsafe conditions. So that they can recommend corrective action, discipline employees who habitually create or indulge in unsafe practices, assess new or changed situations for inherent dangers, and follow up on employee suggestions for corrective action.
Mission Statement
Here at Shergill Transport Ltd. We pride ourselves on being: Respectful, Honest, professional, fast and reliable. We see and understand what our customer's needs are through constant communication and visualization this ensures we prevent problems before they arise. The team at Shergill Transport keeps our service standards high with our up to date equipment and "Real Time" tracking we set the bar higher for others to try to reach. We believe that with a combined effort of co-operation and attention to detail that we will always be a cut above the rest.
*Start dealing with a Company that has the equipment you need and call Shergill Transport Ltd today!*